Enquiry form
Thank you
Thank you for your enquiry. One of our team will contact you shortly.
We are here to help you on your Health journey.
 Upright MRI
InHealth – Community Diagnostic Centre, Fitzrovia
We opened in London in 2006, and at the time were the first and only company offering open and upright MRI to the general public.
Located in Central London, just off of Oxford Street, we are extremely accessible, and within a few minutes' walk of both Goodge Street and Tottenham Court Road underground stations.
Our address is:
InHealth – Community Diagnostic Centre
Badur House
40-44 Newman Street
W1T 1QD

  0207 637 2888

info@uprightmri.co.uk
 Upright MRI
Birmingham
The Birmingham centre opened in 2014, serving those who live across the Midlands and Wales.
We are located on Calthorpe Road, in the heart of the Edgbaston Medical Quarter. Calthorpe Road is 2 miles from Birmingham New Street Station, and has ample parking space.
Our address is:
The Birmingham Upright MRI Centre
38 Calthorpe Road
Edgbaston
Birmingham
B15 1TS

  0121 456 1778

birminghaminfo@uprightmri.co.uk
 Upright MRI
Coming Soon - Leeds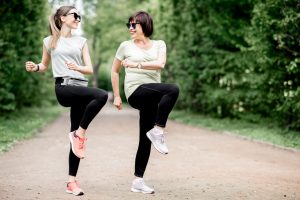 We're pleased to announce that our central Leeds MRI centre will be opening soon.  We will be annoucing more details soon. In the meantime please contact our clinic in Birmingham.
Have a Question?
Read our FAQs
Our FAQ section can answer many of your questions, however if you have a question that is not there or you would like to discuss a diagnostic scan with us then please contact our friendly customer care team on 020 7637 2888 or complete our contact form above. We will be pleased to help.
Patient Testimonials
We pride ourselves on the feedback we have from our Patients. We are rated Excellent on Doctify. Read patient reviews below.
Speak to the team
Get in Touch
Call us on 0207 637 2888 or complete our enquiry form if you would like to discuss an MRI scan with Upright MRI.
Our friendly team members are on hand and will be more than happy to help with any questions that you may have.