COVID-19
Practical steps undertaken by our Upright and Open MRI Centres to ensure patient, client and staff safety
There is no need for you to be referred to us by a GP or medical consultant.  You can easily refer yourself for an MRI scan by completing our online form. Simply tell us about the reason you want the scan, the part of the body that you want scanned and answer some safety questions.  Once received, we will then review and contact you directly to discuss and book your appointment.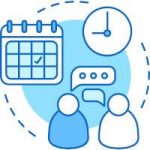 1. Booking and pre-screening

Above everything, patient health and wellbeing are our absolute priority.

All Upright MRI staff follow a strict set of procedures to ensure cleanliness and prevent the spread of COVID-19.

We ask that all patients complete a COVID-19 questionnaire and declaration at the time of booking their appointment.

Patients who answer 'yes' to possible
COVID-19 symptoms are asked to rebook after their isolation period, but only if well.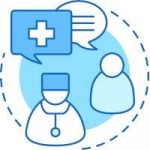 2. Immediately on arrival at an Upright MRI Centre

Staff will greet patients and check their ID.

We will provide you with an MRI safe face covering and read your temperature using a laser thermometer against the forehead. If the temperature is above acceptable limits, we will ask you to leave the Centre and rebook after 7 days, if you are well.

We will ask you to review the COVID-19 assessment questionnaire to ensure no change since booking.

Patients who answer 'yes' to possible COVID-19 symptoms will be asked to leave the Centre and rebook after 7 days, if well.

Patients are asked to use hand sanitiser gel prior to proceeding to the waiting area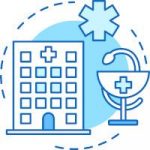 3. Cleanliness of the facility

Facilities are professionally cleaned daily using chlorinated products that have anti-viral properties.

Staff are trained in infection prevention and control standards.

Staff have the correct personal protective equipment (PPE) for the procedures that they are undertaking and have been trained to use the PPE correctly and dispose of it safely.

All items in contact with patients are single use and changed between every patient OR otherwise cleaned with a disinfectant wipe.

Staff are trained in effective hand washing and audited regularly against the standard to ensure compliance.

Hand sanitiser is available for patients, visitors and staff throughout the facility

Appointment times have been extended so that patients and visitor numbers are limited within the facility.

The cleaning of medical equipment:
Medical equipment including the MRI scanners is all subject to a daily cleaning schedule. This involves a daily thorough clean with an approved solution plus additional cleaning of parts in close proximity to the patient between every case.

Cleaning schedule compliance across the facilities is ensured by observation and audit.
As always, our team is here to support every patient that we see, so please rest assured that we are doing everything we can to ensure your safety.
If you need further reassurance or have any questions then please do contact our friendly and knowledgeable team, by emailing info@uprightmri.co.uk or otherwise calling us on 02076372888